British Overseas School Results
I/GCSE Students Achieve Record Top Grades
I am very pleased to tell you that the BOS graduating class of 2020-21 achieved some fantastic grades in their I/GCSE examinations this year.
This year our students have gained:
More Grade 9s than any previous class
The highest percentage of Grade 9s in BOS history
Don't forget that grades 9 and 8 are equivalent to the old A* grade and Grade 7 is the old A grade. So, in 'old money' our students achieved
82 % A* grades (an historic first for the BOS)
95% * A*-A grades (equal to last year's record-breaking score)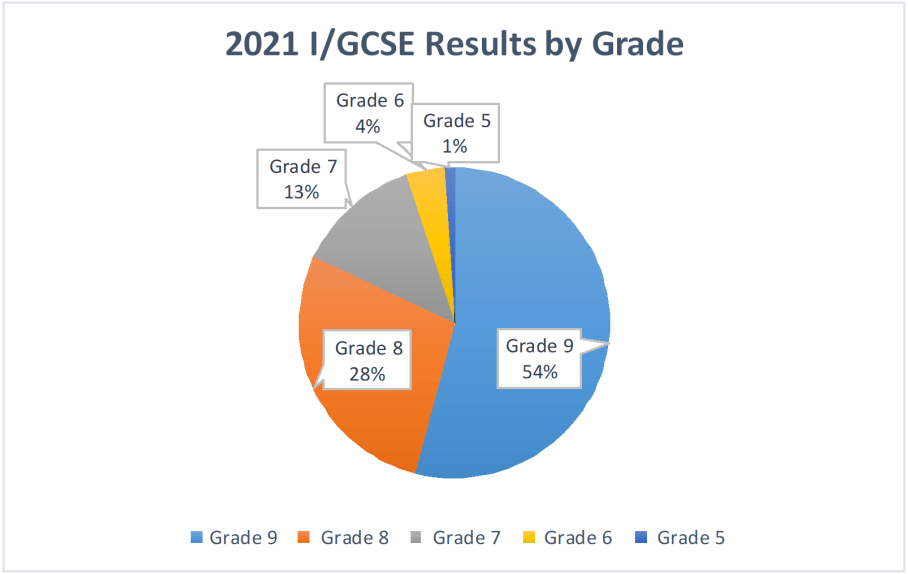 Overall Achievements for 2021
Our Year 11 of 2020-21, made up of 22 students, surpassed all of their predecessors with some outstanding, and, for the BOS, historic I/GCSE results. In the old grade format, they are:
183 grades at A* – the highest number of A* grades a BOS cohort has achieved.
82% A* grades – the highest percentage of A* a BOS cohort has achieved.
Such phenomenal grades are a credit to the students and to their teachers.
Student Achievements
Of course such outstanding collective results bring some terrific performances from individuals.
13 students gained A*-A grades only
Abdullah Qureshi
Mohammad Karim Kamran
Amaar Habib
Muhammad Ahmed
Ayesha Asim Khan
Shanzeh Zahid
Fatima Asim Khan
Syed Rayyan Ali
Fatima Saqib Memon
Zayan Khan
Fatima Zehra Memon
Zehra Siddiqi
Minhal Sami
100% of our students gained 8 or more A*/A grades

Destinations
I am also pleased to tell you that all of our 22 students have places for their further education.
19 students applied to Karachi Grammar School. All were accepted.
2 students are attending Lyceum
1 student has relocated to Islamabad
Tremendous Achievement for Our Teachers
As you know, once again, the May/June series of examinations was cancelled and replaced by Teacher-Assessed Grades. Surprisingly, with more notice of the change, the process was stressful and challenging for both students and teachers. Nevertheless, the six month approach to the final grading was handled well by everyone and the students' success is clear.
The grades are a testament to the hard work, knowledge and skill of all of our teachers.
Special mention of those teachers of the subjects in which students scored A*-A grades only.
They were:
| | |
| --- | --- |
| Chemistry | Computer Science |
| Economics | Mathematics |
| English Language | Physics |
| English Literature | |
Congratulations to the Mathematics and Physics teachers. In both of those subjects
our students achieved A* grades only.
We should remember that the majority of the students of this cohort, and every one of our groups, has spent most of the their education career at the BOS. So, credit is due not only to the KS4 teachers, but to every teacher through the primary school and KS3 who has contributed to the de-velopment of these young people.
And, a word for our students' parents. I am sure they are very proud, and with good reason. Thank you to them for their support over the years.
Year 11 2020-21
Before ending, I wanted to take a little more time to acknowledge this Year 11—not in terms of grades or numbers, but personally.
The Year 11 of 2019-20 felt robbed of so many of the events that would have taken place in the final term of their time at the BOS: the Spring Ball, the Leavers' Assembly and examinations to name just three.
But the Year 11 class of 2020-21 were robbed of a whole year of in-person school. And not just any year, but the year in which, finally…finally, they would be student leaders. The year in which they were able to make decisions. The year in which their class was to be the center of attention. I
am sure the loss is felt most keenly not in terms of classes missed but in terms of experiences lost. Football Night, the Drama and Art Festival, Open Mic Night, The duke of Edinburgh Award ex-pedition, a year of CPD, Debate competitions and Round Square visits all fell by the wayside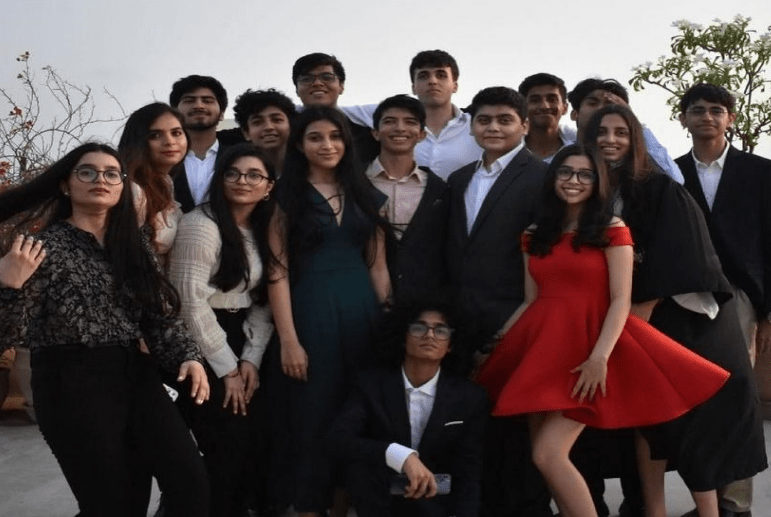 I won't say that the class never complained, because they did. I won't say that the class didn't have difficult times, because they did. I won't say that I didn't complain about them at times, because I did. But I also tried to remember that I could barely imagine how frustrating the year must
have been to this class of 15-16 year olds.
They made it through the year, with some great achievements to show, but more than that, they
were able to make the most of the opportunities they had, to keep their sense of humour and, remarkably, their grace under challenging circumstances. They have my greatest respect for that,
and I wish them all well as they move into the new, and hopefully better, year.